Roxana, 9 years old, started skating 2 years ago and since then has competed at Prime, Hastings, NASS Festival and Boardmasters Festival. This photography book documents her relationship with skateboarding with her mother's insight.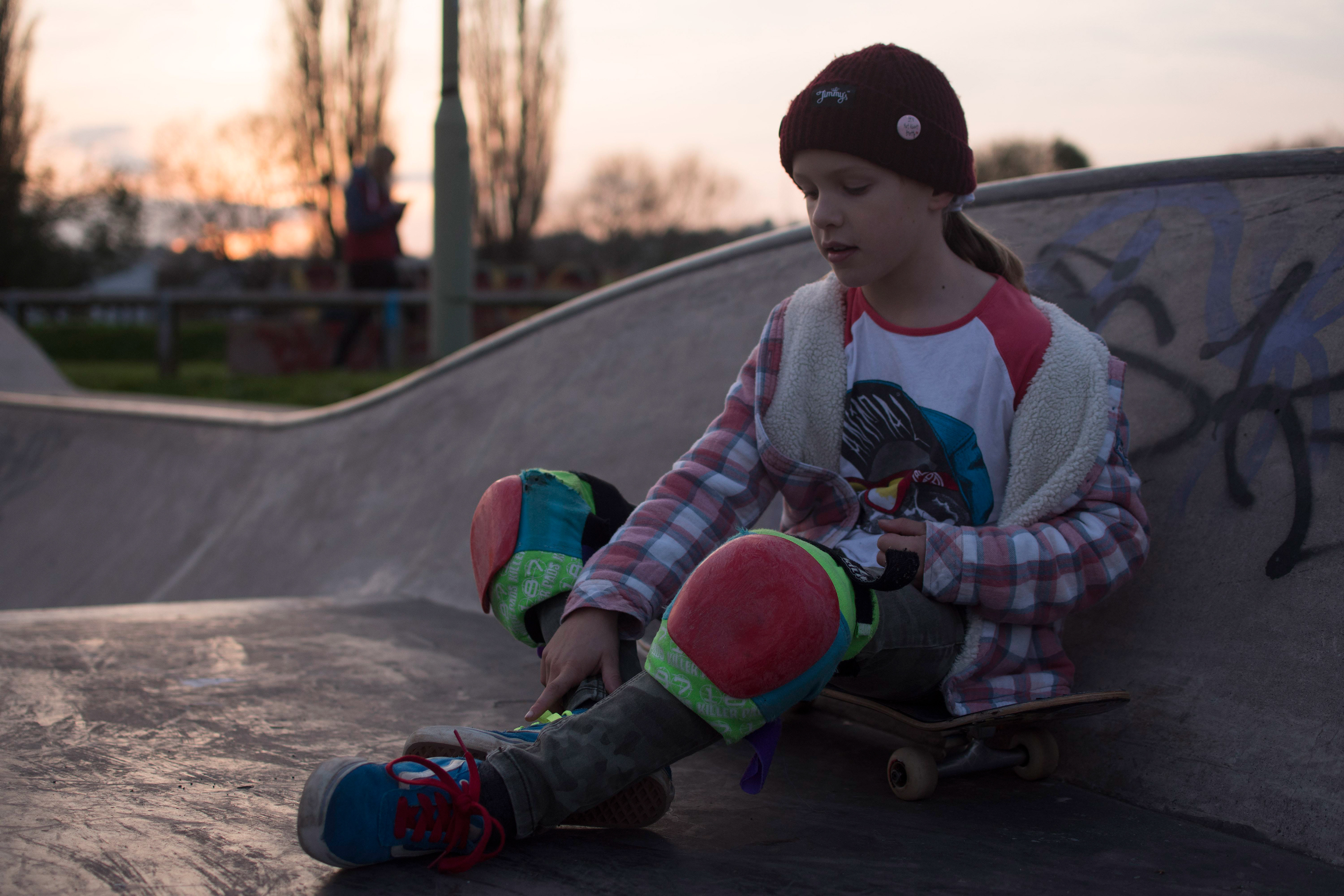 Emma, Roxana's Mum - "She started watching loads of YouTube videos and tried teaching herself and then went to these skate classes afterwards and that motivated her to learn more all the time."
Roxana - "I saw this video which popped up on my iPad and I knew my sister had a penny board and I was like 'I'll try that' and I went up and down our garden path, I got better and better at it, then when I got better at skateparks my dad built me and mini-ramp in my garden. Then I got better on that and I went to other skateparks and learnt what I did at home, here."
Emma - "I was alright when she first started skating, it's worse now when she has nasty falls, she's had a nasty fall on that rail and on vert. But I don't overly worry."
Roxana - "She doesn't worry about me because she knows I can do it, she knows I can do what I try. And when I fall, I fell on that rail, with bad falls I haven't broken anything."
Roxana - "All the men are really nice, and the girls as well. They just help with something if I'm not landing something. I've got to land it and they help me with that."
"Felt quite worried because boys are quite good at skating and girls can skate very well but the men are really good because they have strong legs. Some of the girls are better than the men though."
Emma - "It's quite an insular sport anyway, they all skate by themselves but they'll all talk to her."
Emma - "She loves the lifestyle and the people so I hope she does continue with it."