Promote your business with fitness photography that makes an impact.
Selling the experience of having a personal trainer or other fitness professional, many find challenging.
Relying on stock photography only gets you so far before you find yourself repeating images, limited with options and struggling to see your brand in the photos you post.
You help people achieve real results, that needs representing with high quality images of real people.
As a fitness brand photographer I can capture your personality and services in pictures that stay true to your brand while setting you apart from the competition. Together we'll show the personal training experience better than any stock imagery - ultimately helping you gain more clients.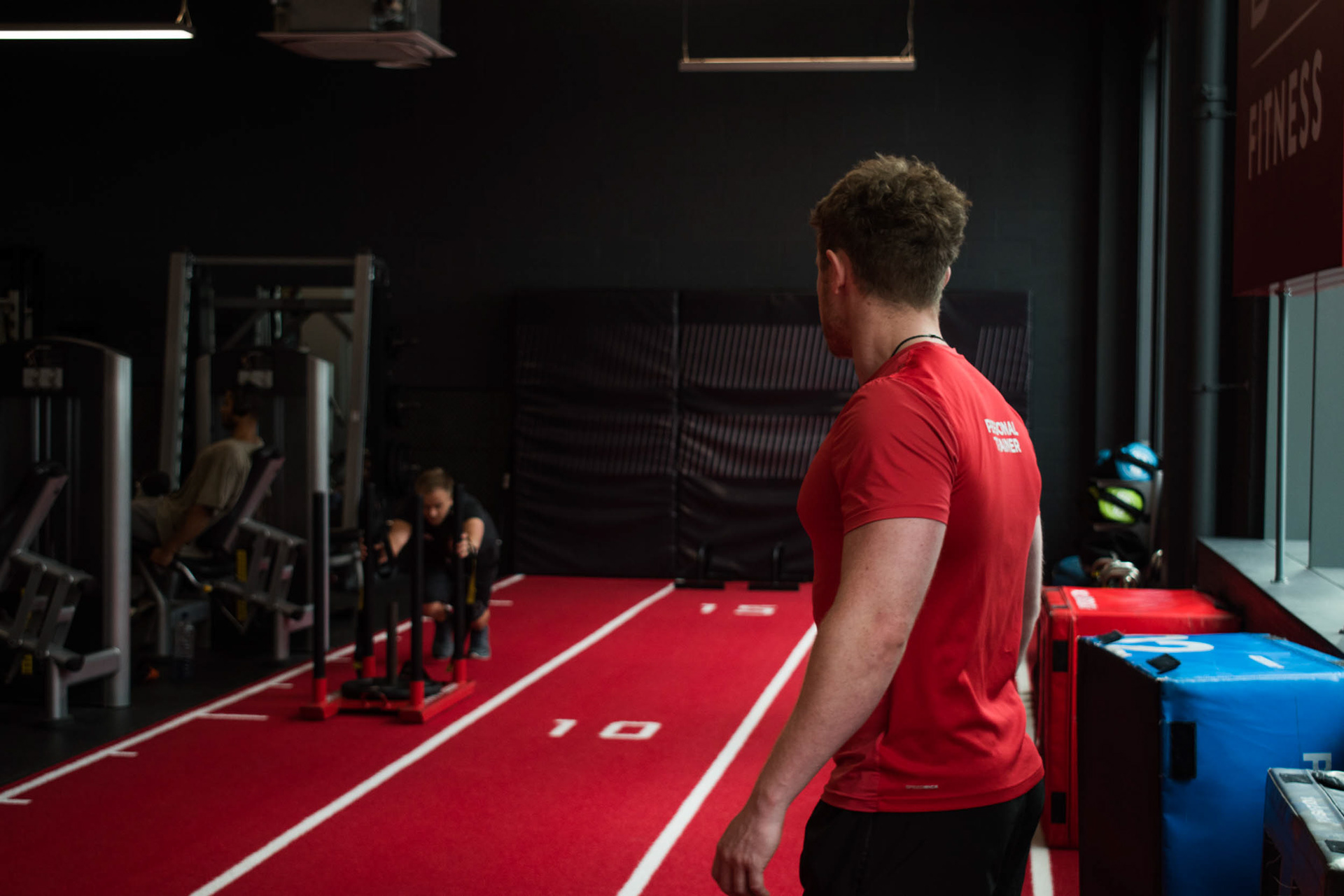 If you're a personal trainer, sports brand or other health professional, I offer tailored photography packages that suit your needs. My basic package includes:
•    A free pre-photoshoot consultation
•    A curated mood-board for inspiration
•    An hour reccie photoshoot at your chosen location
•    An hour professional photoshoot with you, be it at a gym with a client, at the office, in your kitchen or another lifestyle setting
•    High quality edited images from the shoot and reccie, retouched to suit your brands' aesthetic
•    Permission to use on any digital and print media
•    License to use in a location of your choice, that could even be WORLDWIDE
•    Online liaison with me after to ensure you get the most of every photograph
Just like you, I care about each of my clients and take the time to help you get the most from the photographs I deliver. ​​​​​​​
But why stop there? Take advantage of my digital marketing knowledge and creativity to produce professional content that expands your business.
Whether that means helping you make use of high quality fitness photographs online or in print, brain storming social media strategies with you, or even creating engaging blog content that attracts your audience whilst maintaining the voice of your business.
Check out my social media page here to see examples of how I use my fitness photographs in promoting a sport brand online. Let's create something powerful - enquire here.